Heptonstall - the road up to the graveyard....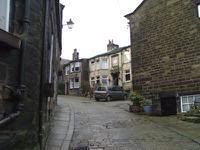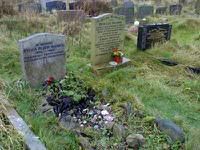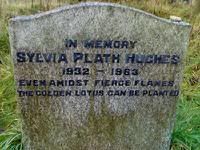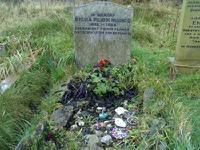 Also, I have the whole 'Voice of the Poet' Sylvia Plath tape on CD now and will be uploading it bit by bit. It's getting harder and harder to get hold of it, unless you're ready to pay £60 or so for it used on amazon so keep checking back for links! I will upload the whole thing, probably post a couple at a time - likely to use YouSendIt so downdoad them within 90 days, but by then I'll have the entire thing on the computer and I'm more than happy to email it to anyone - just drop me a line at morney@gmail.com - only I'd rather you didn't if you're a member of
sylvia_plath and NOT this community since the other oh-so great one has me banned permanently... I realise of course that some of you are in both communities, no offense. (November Graveyard, Black Rook in Rainy Weather, Sow, On The Difficulty of Conjuring Up a Dryad, On the Plethora of Dryads, All the Dead Dears, On the Decline of the Oracles, Perseus: The Triumph of Wit Over Suffering, Battle-Scene, Departure of the Ghost (The Ghosts's Leavetaking), Full Fathom Five, Lorelei, Point Shirley, Ariel, The Applicant, Lady Lazarus, Nick and the Candlestick, Purdah, A Birthday Present, Daddy, Fever 103).

The tape is recorded in two sections, years apart, the first being when she was fairly young and happy, with Ted Hughes sitting beside her and is very different. When the tape moves to 'Ariel,' the change in her voice is striking and quite disturbing. This is many years later, not long before she killed herself. I personally think she reads the 'Ariel' poems much more like they are *her* poems - there is a certain 'sing-song' quality to the previous ones that could almost be her reciting poems by someone else. There is no mistaking the barely controlled machine-gun fury and pain of the readings of the 'Ariel' poems.

Also, if you're not already a member, considering joining my community
sextonpoetry. I have new mods on board and I've also just got her whole tape on CD so will be uploading it in its entirety too (interestingly, it is also recorded in two parts years apart with a very different sound to each).